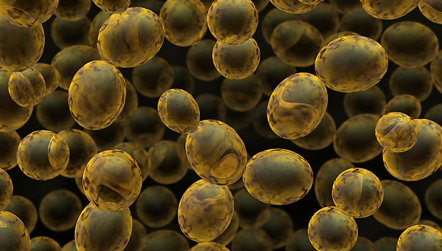 BMC Energy welcomes submissions to the Thematic Series on 'Advanced Biofuels for CO2 Mitigation'.
Oleaginous and carbohydrate-rich microalgae are considered to be a potential major biofuel producer in the future. Some microalgal species, when under stress conditions (such as nitrogen deprivation), are capable of consuming CO2 for the accumulation of high amounts of lipids or carbohydrates (mainly starch) in their cells. These photosynthetic microorganisms are, however, rather different from the microorganisms usually used in biotechnology. In particular, predicting the behaviour of microalgal based processes is delicate because of the strong interaction between biology (microalgal development and respiration) and physics (light attenuation and hydrodynamics). Microalgae have been investigated for the production of a number of different biofuels including biodiesel, bio‐oil, bio-ethanol, bio‐syngas, and bio‐hydrogen. The production of these biofuels can be coupled with flue gas CO2 mitigation, wastewater treatment, and the production of high‐value chemicals. Microalgal farming can also be carried out with seawater using marine microalgal species as the feedstock producers. Developments of high-performance microalgal strains, cultivation strategies, and downstream processing (e.g., harvesting, drying, and product isolation/purification) are expected to further enhance the cost‐effectiveness of the biofuel from microalgae resources. Due to the potential importance of the microalgae in biofuel for CO2 mitigation, this thematic collection will cover all state-of-art research related to advanced biofuels for CO2 mitigation, covering from strain development, cultivation, to biorefineries of microalgae for biofuels.
Submission Instructions
Before submitting your manuscript, please ensure you have carefully read the submission guidelines for BMC Energy. The complete manuscript should be submitted through the BMC Energy submission system. To ensure that you submit to the correct thematic series please select the appropriate special issue in the drop-down menu upon submission. All submissions will undergo rigorous peer review and accepted articles will be published within the journal as a collection.
Lead Guest Editor:
Jo-Shu Chang, National Cheng Kung University, Taiwan
Guest Editors:
Pau-Loke Show, University of Nottingham, Malaysia
Shih-Hsin Ho, Harbin Institute of Technology, China

Submissions will also benefit from the usual advantages of open access publication:
Rapid publication: Online submission, electronic peer review and production make the process of publishing your article simple and efficient
High visibility and international readership in your field: Open access publication ensures high visibility and maximum exposure for your work - anyone with online access can read your article
No space constraints: Publishing online means unlimited space for figures, extensive data and video footage
Authors retain copyright, licensing the article under a Creative Commons license: articles can be freely redistributed and reused as long as the article is correctly attributed
For editorial enquiries please contact guangde.tu@biomedcentral.com